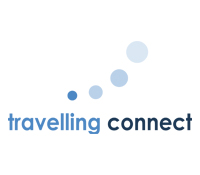 Travelling Connect offers you an exciting opportunity to earn AirRewards points each time you travel abroad and use roaming service on the networks of partner mobile operators.
How it works:
Register once with Travelling Connect with your mobile phone number and AirRewards ID. You can collect even more Air Rewards Points by registering up to three mobile phone numbers in addition to your own!
When travelling to any of the partner countries, make sure you manually select a partner network. You will earn Air Rewards Points for each minute of calls and in some countries for every MB of data.
Offer Details
Earn upto 3 AirRewards Points per minute for your roaming calls and MB of data usage.

Applicable Locations
For more information on countries applicable and how to register, please click here.
Contact Details
Email: customerservice@travellingconnect.com
Terms & Conditions
To claim missing points, email customerservice@travellingconnect.com within 6 months of your transaction date.
AirRewards points may take a maximum of 8 weeks to be credited to your account from the date of usage.
All Travelling Connect and AirRewards Terms and Conditions apply.