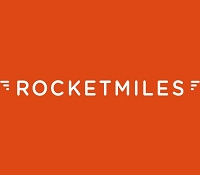 Rocketmiles is a hotel booking site that offers stays at premium hotels and resorts around the globe and gives customers between 500 - 10,000 AirRewards points per night. Click here to search hotels and discover rewards today.

Offer Details
Earn 3,000 bonus AirRewards points on your first booking here!
Earn 500 - 10,000 AirRewards points per night, every time you book on Rocketmiles.

Applicable Locations
Book at over 400,000 hotels and resorts around the world and earn AirRewards points.To know more about the participating properties please, click here.
Contact Details
Email: concierge@rocketmiles.com
Terms & Conditions
AirRewards points (Bonus and Base) will be credited to the member's account within 14 days from the check out date.
To claim missing points, email concierge@rocketmiles.com, the booking confirmation and your AirRewards Email ID within 6 months of your check out date.
Rocketmiles reserves the right to retract a bonus at any time if it detects fraud, stacking of bonuses, technical errors, cancel/rebooking activity (defined by identical search criteria), or ANY other deceptive behavior attempted to circumvent the limits expressed above.
All Rocketmiles and AirRewards Terms and Conditions apply.