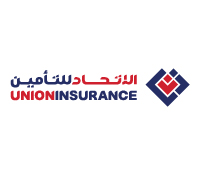 Union Insurance was established in 1998 with paid-up capital of over AED 330 million. It is licensed by the UAE Insurance Authority and listed on the Abu Dhabi Securities Exchange, and has its corporate office in Dubai. The company provides a comprehensive range of retail and commercial insurance products to clients in the UAE and the Middle East region. Led by some of the most experienced and respected professionals in the industry, Union Insurance offers innovative, superior-value insurance coverage.
Offer Details

Applicable Locations
United Arab Emirates
Contact Details
Phone: 800 UIC4U (84248)
Email: airrewards@unioninsurance.ae
Terms & Conditions
Please provide your registered email ID with AirRewards at the time of purchase to earn points.
The purchase must be in the name of the AirRewards Member.
Group Insurance and corporate insurance purchases will not be eligible for AirRewards points.
AirRewards points may take a maximum of 4 weeks to be credited to your account from the date of purchase.
All Union Insurance PJSC and AirRewards Terms and Conditions apply.