Air Arabia World Endurance Challenge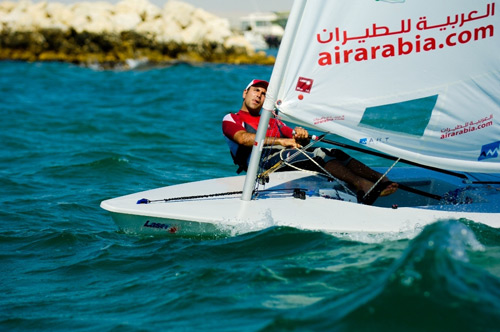 The 2007 Air Arabia World Endurance Challenge took place on May 15, 2007. The challenge offered Sami Al Kooheji, an Air Arabia pilot and member of Bahrain's 2004 Olympic sailing team the chance to fulfill his sailing dream by completing a 550-kilometre solo voyage from Bahrain to Dubai and register a new world record. The journey which started at the Al Bander Resort in Sitra, Bahrain, and was completed at the Jumeirah Beach Hotel in Dubai, UAE has also raised funds to support to charity organizations in Dubai and Bahrain. Air Arabia World Endurance Challenge marked the first time that anyone has attempted such a long voyage in a Laser sailboat, a 4.3-metre, one-sail craft. Facing strong offshore currents and waves in the open sea, it took 3 days and nights to complete the voyage and was warmly welcomed by UAE sportsmen and members of the press upon arrival at Dubai Jumeriah beach.
---
Bahrain Team Air Arabia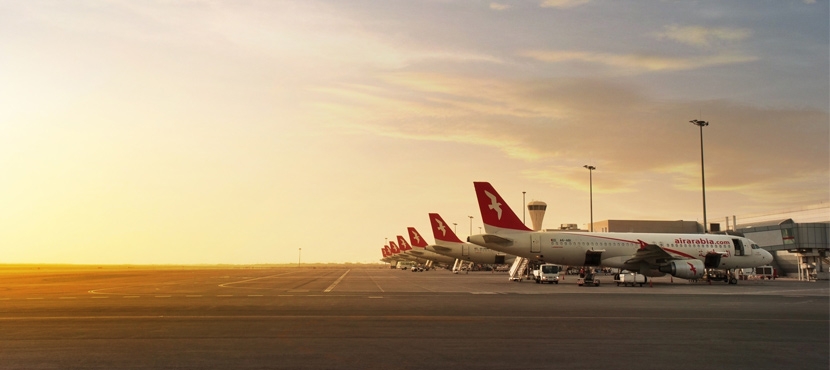 Air Arabia went into sponsoring the Bahrain Match Racing Sailing Team in 2009 by launching Bahrain Team Air Arabia, that competed in two international sailing regattas in Mumbai, on January, 23 - 30, 2009 at Chowpatty Bay, Mumbai, India. Top world class sailing teams attended the two sailing events - "The Qualifier-Mumbai International Match Race 2009" and "The 2009 Mumbai International Match Race Championship". The team scored fifth in the international championship. Match racing is a special form of sailing racing. The sport has its own set of rules, which are slightly different from the regular sail racing rules that create very close, aggressive competition in which collisions are certainly not rare. It is tremendously exciting to participate in these races and is thrilling to watch. Before the start, the boats vie for control, circling each other and trying to wipe each other off and on spectator boats in an elaborate game of cat and mouse.
---
Air Arabia Sailing Adventure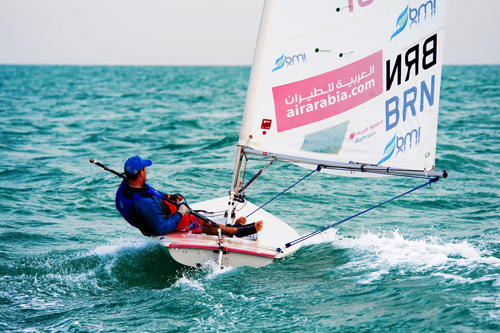 A further testimony to its commitment to the world sailing sport, Air Arabia launched 'The 2010 Air Arabia Sailing Adventure' in association with Audi and BMI Bank. The adventure includes sponsoring Air Arabia pilot and Olympic sailor Sami Al Kooheji in his new bid to compete in the 2010 Asian Games to be held in the city of Guangzhou in China next November. The adventure will include completion of 12 International Regattas and training camps in the GCC, Europe and Asia, which will also include the 2010 World Championships to be held in the United Kingdom at Haling Island in August. These thrilling challenges will test sailor's strategy, strength and skill to be fully prepared for the 2010 Asian Games to be held in China.
---
Air Arabia Para-Gliding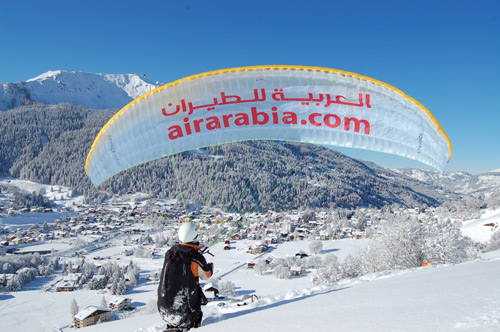 Pascal Lüde, first officer at Arabia, has been paragliding since 1995 and has completed more than 6,000 flights to date. In addition to that, he is also a paragliding instructor in Switzerland. Pascal has been competing internationally since 1998 and carries his paraglider with him everywhere he goes during his holidays and annual leaves. He has competed in the United Arab Emirates, Saudi Arabia, India, Nepal, Hong Kong, Australia, New Zealand, South Africa, Unites States of America and several countries in Europe. Pascal has been competing with the Air Arabia Paraglider since 2010 and has participated in five competitions in which he has won between 1st to 4th places two of which were 1st place. Today, he flies around 150 flights per year in various international locations.
---
Team Air Arabia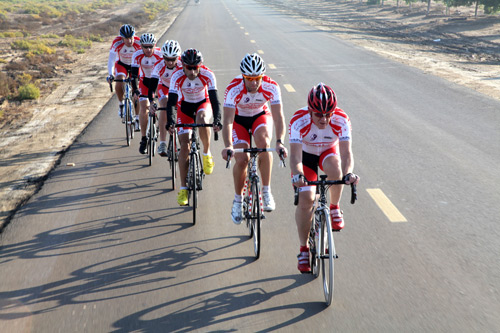 Team Air Arabia, a cycling team sponsored by Air Arabia in 2013, promoted road cycling in the region and participated in national as well as international cycling competitions and friendly races. The Team also helped raise awareness with regards to animal welfare by supporting Dubai Animal Welfare Society (DAWS).
The team participated in 8 cycling competitions finishing 1st in several of them and even managing to raise charity money for numerous foundations.
---